Emergency Garage Door Repair Service Boulder Colorado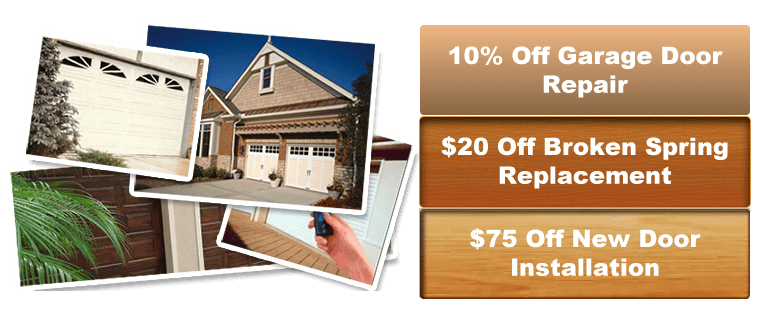 If your garage door needs repair, contact us for quick, professional service. We offer 24-hour emergency garage door repair services in Boulder, Colorado, for commercial and residential properties.
We are experts in garage door repair and maintenance service programs. If your garage door is damaged, broken, or isn't opening properly, then it is time to fix and repair it. Our expert technicians can come out the same day, assess your garage door problem, provide a solution, and repair or install a new garage door.
We have experience in the Colorado market and helping homeowners to get rid of their malfunctioned garage door systems. Our professional team of dedicated technicians deeply analyzes the root cause of your garage door system and works accordingly to fix it and make it truly functional. Additionally, we are available for 24-hour emergency garage door repair services, so you don't hesitate to call us at any time.
With Garage Door Repair Boulder CO, you can expect:
Top-quality garage door products
24/7 Support
Thorough analysis and Free Estimate for a new garage door
Upgraded hardware on an existing garage door
Well-trained, experienced, and certified professionals
Affordable pricing plans
When you call us for emergency garage door service, you simply sit and relax as we diagnose your garage door systems and make it truly work. We also offer same-day repair services on all garage door systems at no additional pricing criteria.
Why Do You Need Emergency Garage Door Repair Services in Boulder?
There are many ways in which a garage door gets broken, damaged, or stops working completely. Accidents always happen, and regular wear and tear can stop a garage door from operating properly. Of course, these happen at the most inconvenient time. So, if your garage door won't open properly or is damaged, we have expert technicians who will come out the same day to fix or repair your garage door.
We offer emergency garage door repair services 24 hours a day, seven days a week, at affordable prices that no one can beat. Our expert technicians are trained to diagnose a garage door repair problem and provide you with the best solution.
We value your time, so our team is available around the clock to provide service in an emergency or at a convenient hour. You can be confident that the Garage Doors Repair Boulder Colorado experts are only a call away to repair your garage door, whether you call us at night or on weekends.
Emergency Garage Door vs Regular Door Repair
A regular garage door service is like anyone you can plan. Such a kind of service involves non-critical garage door repairs and tune-ups. installing a new garage door, or using our low-cost garage weatherization services (essential for anybody living in Colorado!).
Emergency garage door service 24 hours a day, 7 days a week entails the type of repairs that can't wait—you need it done, and you need it fixed now – and you want a fair price for the immediate service and potential inconvenience of rapid service.
This occurs far more frequently than you might expect. What would you do, for instance, if you were getting ready for work and your garage door suddenly refused to open or if you needed to travel to Denver International Airport for a flight?
Why Trust Garage Door Repair Boulder?
When you reach our corporate office, we prioritize your safety and satisfaction. With our proven success records and exceptional customer service, we have become the #1 choice of our customers in Boulder, Colorado. Here are some factors that set us apart from our competitors in the market:
Experienced & Proficient Technicians
Garage Door Repair Boulder is a reputed name in the Colorado Market and has a proficient team with ample years of experience. Our team has a deep understanding of garage door repairs. From troubleshooting basic repairs to complex installations, we have got you covered.
Instant Service
We know how important a garage door is for your homes and offices, and a malfunctioning garage door system can hinder your daily routine & your security is at stake.
Best-quality Garage door equipment
We only utilize high-quality, long-lasting replacement components to keep your garage door in great shape for years. We deal with reputable brands to ensure the lifetime of your repairs.
24/7 Availability
We are available 24 hours a day and seven days a week. Whenever your garage door system has issues, do not hesitate to call us or visit our website. Customer satisfaction is our main motto.
Frequently Asked Questions (FAQ)
Q1. Do you offer emergency garage door repair services?
Yes, we offer 24/7 emergency garage door repair services for commercial and residential properties. Our services make your garage door in the best working condition.
Q2. Why is my garage door opener light blinking?
The continuous light blinking on your garage door opener might be a sign of poor maintenance that needs some fixes in your home. Another issue could be simply unlocking your garage door manually rather than remotely. Faulty wiring is also a sign of constantly blinking garage door opener lights.
Q3. What's wrong with my garage door sensors?
Faulty sensors are a major cause of why people want to repair garage doors. Faulty sensors in a garage might cause a garage door to not close completely, causing homeowners undue worry. However, it may be one of the simplest challenges to resolve. The sensor path impeded by items is a typical cause of sensor failure. A sensor may also fail to connect to its original power supply.
Q4. What is the average garage door repair cost?
To repair a garage door system, you need to pay $150-400. The cost depends on the state of the garage
Contact Garage Door Repair Boulder Colorado at (720) 600-2510 for all of your service and emergency needs for your garage door! door system.