Broken Spring Replacement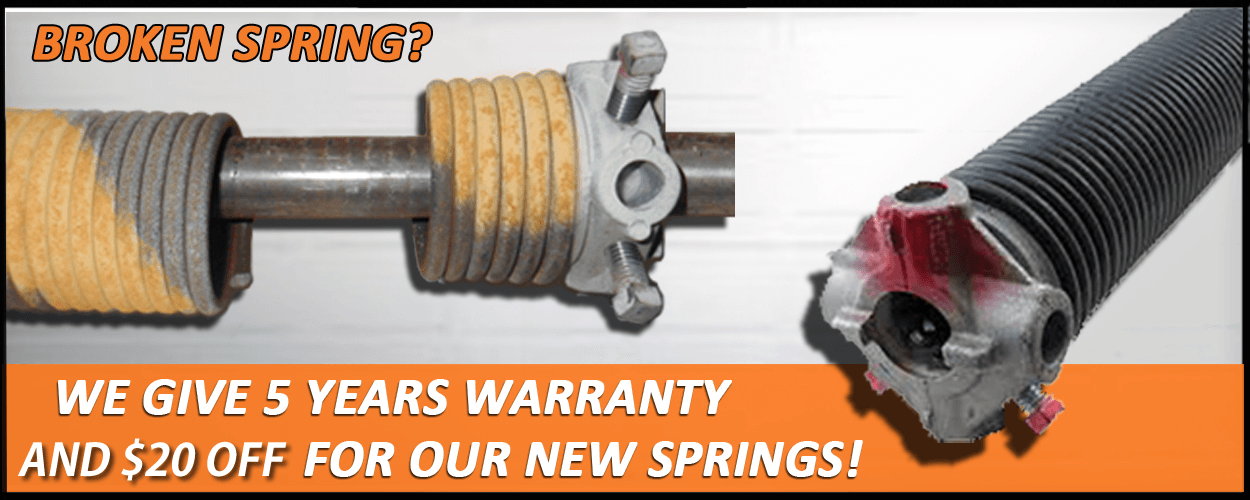 At Garage Door Repair Boulder Colorado, we offer a complete range of broken spring replacement services. We provide service for both torsion and extension springs. Our commitment is to provide the best door spring replacement and installation services to you. 
Usually, the garage door replacement Boulder service provider uses average quality spring parts that give service up to two years only but, we use the high quality and durable spring parts to fulfill our commitment. We use the well-built torsion springs that withstand up to 20,000 door cycles and extension springs that can last up to 10,000 cycles.
On the damage of the spring system, the door won't open or close with ease. But not to worry, we provide prompt services for all spring repair, and replacement needs to keep you away from any inconvenience and safety risks. All our spring replacement or new garage door installation comes with manufacturer warranties to offer long-lasting performance and peace of mind to you. Call our experts at (720)600-2510 to get further guidance on if your garage door springs need to be repaired, adjusted, or replaced entirely.
Broken Spring Replacement Services
The essential part of a garage door is a spring system. The door uses the spring to counterbalance the entire weight of the garage door, allowing the door opener to lift and lower it as evoked. For most of the garage door systems, the spring components used can be either torsion or extension springs. However, Torsion is the large springs which are tightly wound parts installed above the garage door, while extension springs are comparatively smaller springs that are mounted on both sides of the garage door.
Get in Touch with us for Installation and Repairing of Garage Doors
You can google search- new garage door installation Boulder if you need high-quality garage door services. And, if you reside in the Boulder or area around, you can simply reach out to the experienced and skilled local experts at Garage Door Repair Boulder CO. We handle all types of large and small spring replacement jobs. To schedule spring replacement services or garage door repairing services, call us today at (720)600-2510!