Reasons To Get Your Garage Door Replaced Today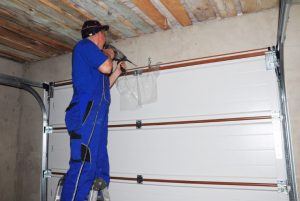 Your garage door is undoubtedly the most significant moving piece in your house, and it demands proper maintenance to work effectively. However, many people wrongly assume that a garage door will last forever. If you have an old garage door, then it would be beneficial to keep the contact information of a 24/7 garage door repair service company handy. When your garage door does breaks down, then it will be time to install a new one. Let's have a quick look at the reasons to have your garage door replaced. 
When it creates noise issues 
Older garage doors openers were manufactured with a few noisy parts like the chain and motor. This sound gets louder with age and can create a nuisance for you and your neighbors. When the noise gets too much, it's a sign of excessive age and an excellent time to replace the garage door. 
Security reasons 
An old garage door opener has fewer security features and does not provide the best protection for your home. The newer garage doors have security coding systems that are changed frequently and offer an extra layer of security. 
Battery backup feature 
The latest models of the garage doors have battery backup options that make it possible to operate them even during a power outage.  
Why hire us 
We can help you install a new garage door or replace an old garage door opener. We also provide a warranty and guarantee our services to all our customers. You can get in touch with us at any time to learn more and book an appointment.